Logitech B525 HD Webcam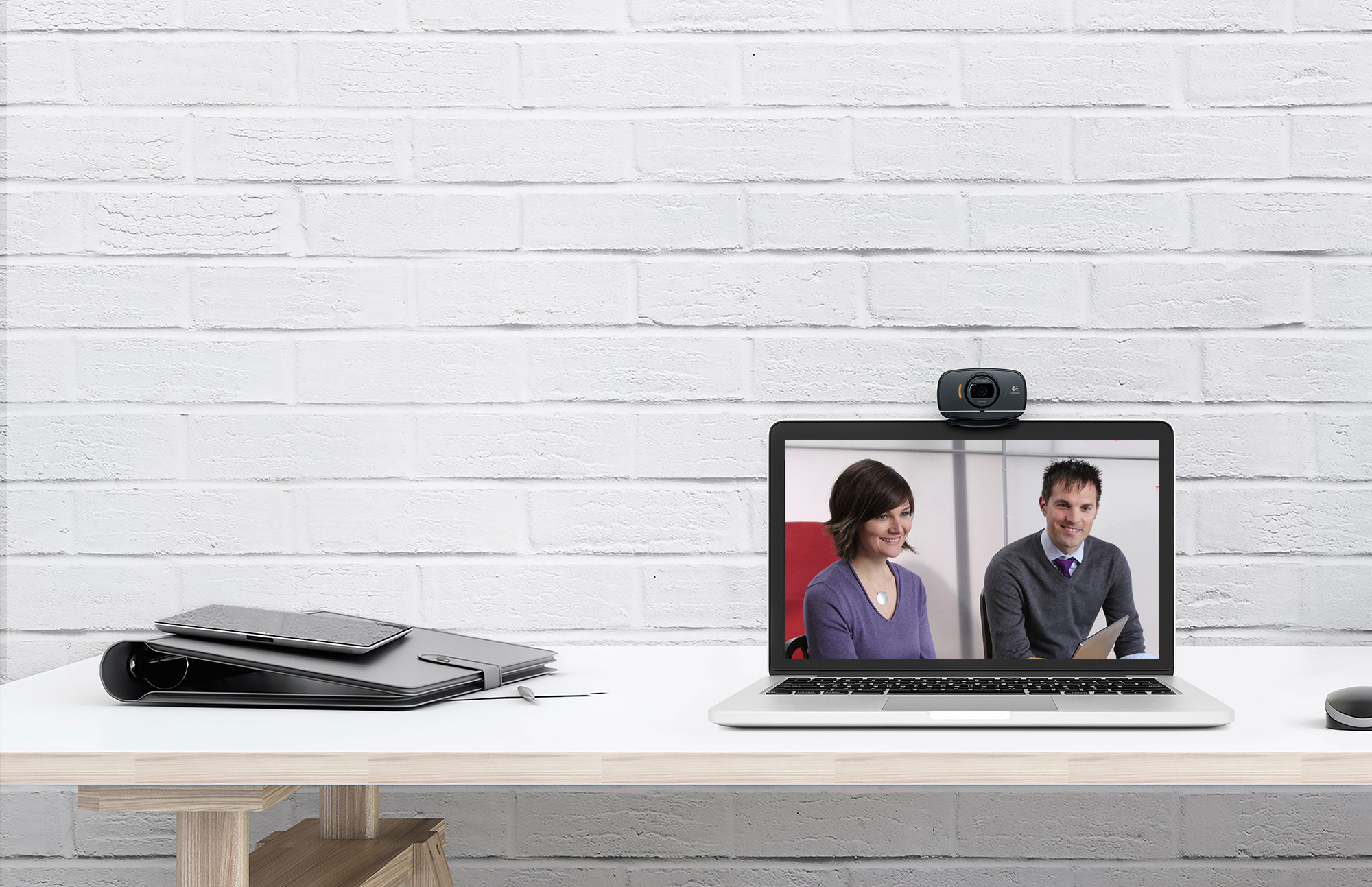 Whether it is looking at the exact shade of brown in your son's eyes or the dimples in your mom's cheeks, the B525 HD Webcam makes it easy to enjoy the subtleties in your video chats.
The B525 HD Webcam offers clear 720p resolution. But that's not the whole picture. With built-in autofocus for image sharpness at multiple distances, 30 fps for fluidity during the call, and excellent microphone sound quality, the B525 HD Webcam provides all the technology you will need to enjoy HD video calling from your laptop or on top of your monitor.
Whether you make a live video call to faraway family and friends, or record and upload your HD videos to YouTube, Logitech makes it easy to be there in crystal-clear detail.
Works Well with Others

The B525 not only is plug-and-play for use in your favorite UVC compliant video software, but is also optimized for Microsoft Lync and certified for Skype
Design Advantages for Business

With the 360° swivel, easily position the camera at multiple angles whether for single party or multi-party calling. And if you don't want to be seen, swivel the camera away from you for privacy
Premium HD Quality with Autofocus

720p HD, up to 30 fps with autofocus — images stay razor sharp in high definition, even in close-ups (up to 3.9″ (10 cm) from the camera lens)
Fold-and-Go for Ultimate Mobility

Integrated fold-and-go design let's you easily pack the camera and take it with you without needing a separate case – perfect for the busy professional on the go
True 2-Megapixel Sensor with RightLight 2 Technology

Maintain high quality image calling even in offices or conference rooms with lower lighting
True Plug and Play

Just plug in the Logitech B525 HD Webcam and start up your application to begin video calling
Loud and Clear

Built-in mic with stereo audio ensures the sound quality is clear during professional conferencing
Universal Clip

Fits your LCD monitor or laptop wherever you work